Jesus Freak Wednesday March 20 2019 at 8:00 PM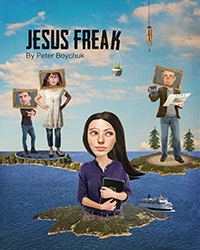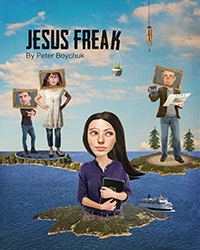 You've selected
Wednesday March 20 2019 at 8:00 PM
Change Date
×
The Campbell family prides themselves on their West Coast open-mindedness - from political resistance to pot, nothing is off the table. But when their daughter Clara comes hoe and announces she's become a Christian, their tolerance is put to the test.
For accessible seating, please call our Box Office at 604.731.5518
ADVISORY INFORMATION: Not every Pacific Theatre show is right for everyone, and some may include language or other content that may be considered offensive. We are happy to help patrons find the shows that are right for them. If you have concerns, please contact our box office at 604.731.5518 or tickets@pacifictheatre.org.
Venue
Pacific Theatre
1440 West 12th Avenue
Vancouver BC V6H 1M8