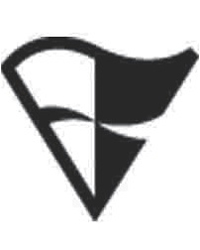 Feb Fest: One Act Festival
When
Runs from Wednesday February 5 2020 to Saturday February 8 2020
Approximate running time: 1 hour
Venue
Play/Event Notes
×
A Stone's Throw Production
Join the Pacific Theatre 2019/2020 Appentices for a night of engaging one acts.
"Third and Oak: The Laundromat" by Marsha Norman Directed by Nicola Shannon
This bittersweet comedy about love, loss and hope is set at 3:00 a.m in a laundromat in Louisville, Kentucky. Alberta, a rather formal woman, is soon joined in the laundromat by Deedee, a brash and rough spoken young woman who, at first glance, seems to be the complete opposite of the reserved, carefully spoken Alberta. It soon becomes apparent that these two women have more in common than they think.
"Here We Are" by Dorothy Parker Featuring A. Jade Munsie
Set on a train to New York City, this one-act adaptation of Dorothy Parker's 1931 Cosmopolitan Magazine short story presents a newlywed, unnamed young man and woman traveling for their honeymoon. The two discuss topics of the wedding, the brides hat, what they are going to do in New York, and other trivial topics. However, it's not what's being discussed that pushes this story forward, it's what isn't... Both characters find themselves faced with the reality of marriage, and the question arises: will they be able to survive together? Only communication will be able to truly tell.
Nosegate by Chantal Gallant Featuring Chantal Gallant
When Rudolph the Red-Nosed Reindeer files a complaint, citing discrimination and bullying in the workplace, the stables at the North Pole are turned upside down. Will the rest of the reindeer be able to defend themselves and keep their jobs, or is Christmas as we know it about to change forever?