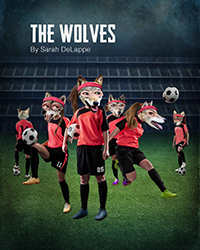 The Wolves
When
Runs from Thursday October 18 2018 to Saturday November 10 2018
Approximate running time: 2 hours
Venue
Performance Notes
×
A pack of adolescent girls prepare for battle on the soccer field. As they grapple with everything from pop culture to politics, the girls establish their identities as individuls and as a team. Who will come out on top?
A guest production by With a Spoon Theatre in association with Rumble Theatre.
For accessible seating, please call our Box Office at 604.731.5518
ADVISORY INFORMATION: The Wolves contains extremely strong language and open discussions of sex, alcohol use, and abortion. If you have concerns about content or would like more information, please contact tickets@pacifictheatre.org or 604-731-5518.