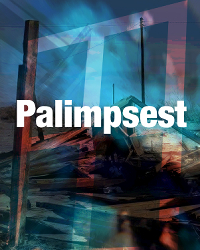 Palimpsest
When
Runs from Friday November 26 2021 to Saturday November 27 2021
Approximate running time: 0 hours and 45 minutes
Venue
Play/Event Notes
×
A disaster has happened. The space you're in, and the performers you will watch, are navigating the aftermath of a flood. Debris surfaces from the destroyed home and our destroyed bodies. What connections do we have with the materials that surround us? And what now?
In a new devised piece created within three weeks, our creators meet, process, and create work involving poetry, puppetry, movement, and projections in conversation with climate grief.
Produced by Christian Ching Direction and Dramaturgy by Larisse Campbell Performed by Sarah Higgins, Ella Storey, and Jamie Sweeney Co-created by the team.