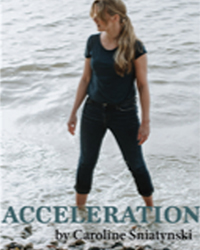 Acceleration
When
Runs from Wednesday June 27 2018 to Saturday June 30 2018
Approximate running time: 0 hours and 50 minutes
Venue
Performance Notes
×
A Stone's Throw Production
by Caroline Sniatynski
It's 2011. The world's top physicists are searching for the Higgs boson, the famous "missing piece" in our model of the universe. Still haunted by the disappearance of her teenage sister, graduate student Elise joins in the search. But what we're looking for and what we find aren't always the same thing.
Directed by Charissa Hurt
Featuring: Tamara Hamilton, Selene Rose, Helen Martin, and Brandon Bate.