Black & Rural Wednesday, April 5, 2023 at 8:00 PM PDT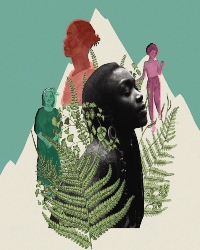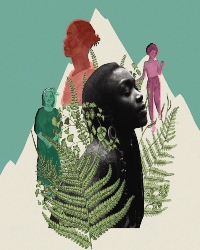 You've selected
Wednesday, April 5, 2023 at 8:00 PM PDT
Change Date
×
A guest production from Pi Theatre.
Black & Rural is the story of a lone Black country woman struggling to defy the monolith of what matters to Black lives. Derived from dozens of real-life interviews with Black folk tucked away on the countryside across Canada, Shayna Jones weaves together a story of vulnerability, quiet triumph, and striking humanity.
Written and performed by Shayna Jones. Directed by Richard Wolfe.
ADVISORY INFORMATION: Black & Rural is drawn from the true stories of Black Canadians, and explores their lived experiences with frankness and grace. This show features strong language. If you have concerns, please contact our box office at 604-731-5518 or tickets@pacifictheatre.org.
Venue
Pacific Theatre
1440 West 12th Avenue
Vancouver BC V6H 1M8
Performance Notes
This season, in the interest of maintaining an accessible space for all, we're instituting a new practice - Mask Wednesdays! We encourage masking at all performances - however, masking is a patron prerequisite for Wednesday evening shows. If you've been unsure about returning to theatre, this is a perfect opportunity. Our mask-only performances mean immunocompromised ticket buyers, or anyone uncomfortable sitting in a mask-free environment, will be able to see the show in a space that is safer for them. Performers onstage will be unmasked.